Wednesday, September 30th, 2009
Deprecated
: preg_replace(): The /e modifier is deprecated, use preg_replace_callback instead in
/nfs/c06/h06/mnt/97824/domains/alexanderlucard.com/html/wordpress/wp-includes/functions-formatting.php
on line
83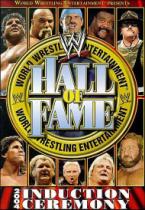 I got this off Swapadvd.com for four speeches I wantes to see/hear: Pete Rose, Sgt. Slaughter, Bobby Heenan and Jesse Ventura. BTW, Jesse has a new book coming out in 2010 about government conspiracies. Should be a hoot.
Anyway, this dvd went on for FAR too long. I see why they have cut the ceremony down big time since this 3+ hour babble fest. It was long than the bonus features, which for a WWE DVD is exceptionally rare.
Heenan was hilarious, Pete Rose finally got into some Hall of Fame and it still digusts me to no end that people like Michael Vick or the rampart roid users can be allowed back into their sports with but a spanking and Rose has been banned for life from Baseball. Sgt. Slaughter was disappointing. I still can't believe there wasn't a G.I. Joe reference in either his bio piece or speech. Jesse was well, his usual self and it was fun to watch. The rest of the DVD? Boring as hell. I gotta tell you when Billy Graham and Harley Race bore me, you know something is wrong.
The extras were pretty bad too save for the Pete Rose vs. Kane feud. Man, was the 1977 Sammartino vs Graham match awful. Neither could wrestler for shit and if this match was held today, it would have been akin to Viscera Vs. Great Khali. They gave us a John Studd Vs. Andre match, which is another awful pairing. In fact, now that I think about it, almost every wrestler in the hall of fame uinduction lost the match shown here.
This disc is a stinker across the board. Still, it was nice to see Jesse as the body instead of grizzled ex governor starting to go crazy.
Is It Worth Keeping? No
Rating: 4/10